I have to admit, I get sick of pumpkin spice flavors pretty quickly once Fall hits. But when a friend made me this pumpkin pie martini in early November, I LOVED it.  It's perfect for this time of year, especially as Thanksgiving starts to approach, and is amazing if you're a sucker for creamy martinis (even though there's no added cream!).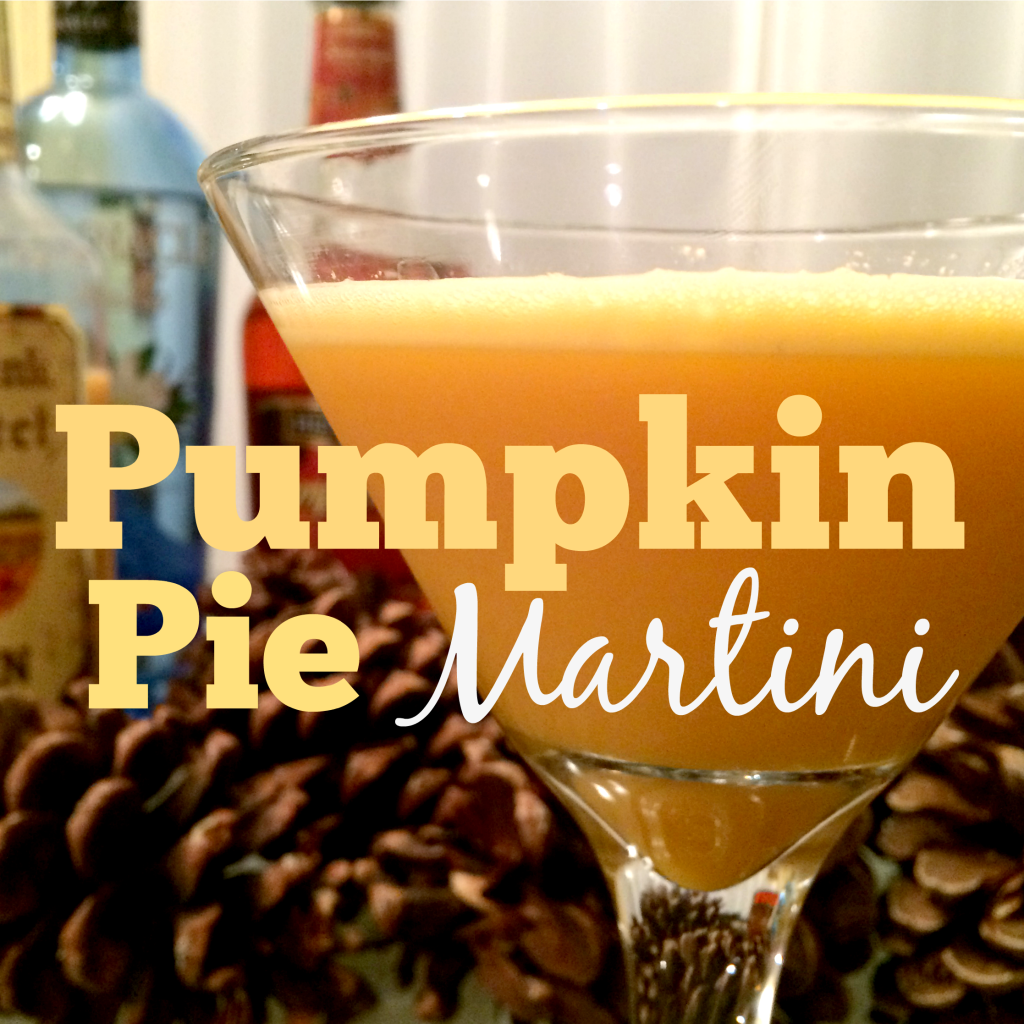 This was the first pumpkin pie martini I had ever had, but I could still tell it was a special one.  First, it was an actual martini – no mixers involved (this could be good or bad).  So it's really the only drink you need for the night and you can sip on it slowly. BUT you would never know it! The flavors in the liquor totally mask the alcohol taste (again, this could be good or bad 😉 ).
Second, one of the ingredients is a creamy alcohol, so it tastes creamy!  I absolutely love creamy drinks, but usually that involves adding milk.  
Third, it's a great seasonal drink to pass the time until all the amazing Christmas cocktails come out.  Oh, and a bonus for you – if you wait until after Halloween, two of the three ingredients will be on sale at the liquor store because they will already be starting to flip their inventory.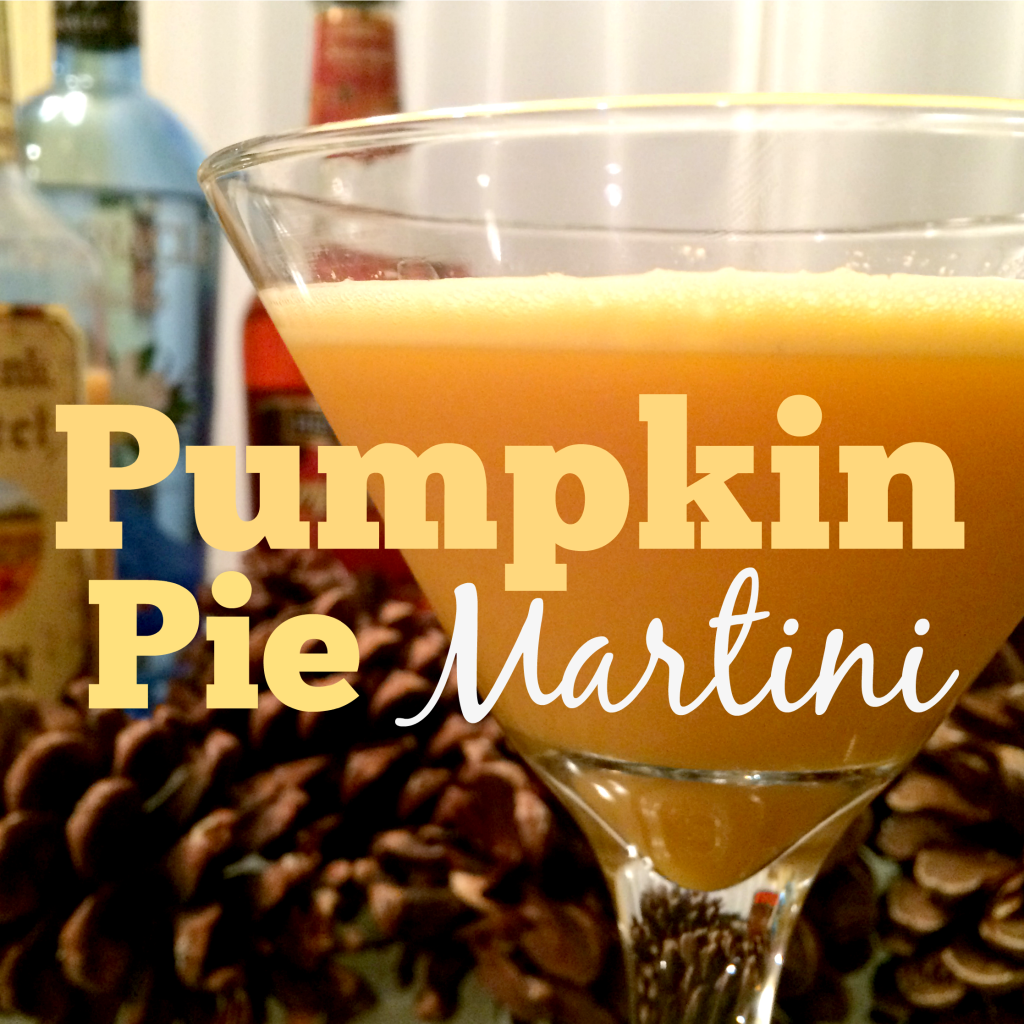 Ready to make it?
Here's what you need:
pumpkin cream liquor

pumpkin spice liquor

vanilla vodka

cinnamon
As I said, this martini is a simple one!  In a shaker, add some ice and 2 parts pumpkin cream liqueur, 1 part pumpkin spice liqueur, and 1 part vanilla vodka.  Shake it all up and pour.  If you have cinnamon on hand, sprinkle a little on top like you would with nutmeg and eggnog.  It will make the drink look so pretty and adds a little extra flavor.
Time to enjoy!  Don't drink too much, these are strong ones! 😉