I'm a total subscription club addict for a ton of reasons.  Primarily, the experts picking stuff out always seems to be a better hit than anything I could come up with!  But also, who doesn't love a gift that keeps on giving?  
Men can be especially hard to shop for, so in my opinion subscription clubs for men are BRILLIANT.  And with the holidays coming up, I figured it would be the perfect time to share some of the best that I've come across!  
The key is to find ones that are actually worth the money…because the last thing you want is to spend your money on a monthly disappointment. So give these a shot and become the best gift-giver this season:
---
If you'd like more tips on reaching financial freedom, living a fulfilled life, and raising happy kids, subscribe to MBAsahm for notification of new posts!
---
Some links on this page may contain affiliate links. For more information, see my disclosure policy.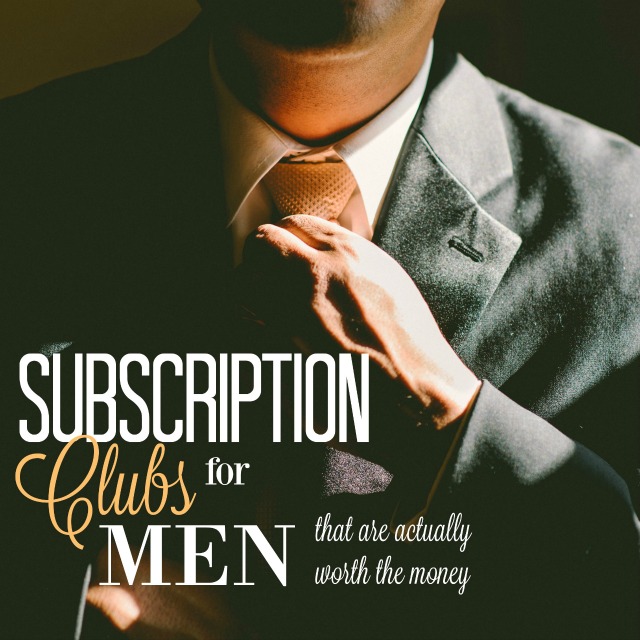 Vinyl Moon
Vinyl Moon is possibly the best subscription club for music lovers.  Every month, you get a vinyl record from Vinyl Moon that contains 10 songs from up-and-coming artists.  This is such a fun way to come across new artists and great music!  (Plus, it's not an outrageously expensive subscription club!).
The Gentleman's Box
This one is my current favorite and will be making an appearance in my household this year. 😉  The Gentleman's Box surprises you every month with a box of goodies for…you guessed it….the gentleman in your life.  Ties, socks, bow ties, watches, hair products, pocket squares – all the great gentleman things you can think of PLUS a lot of stuff that you wouldn't (which is why I love it).  Another great feature (that luckily is cropping up with most subscription clubs) is that they offer a 3-month option.  This makes the gift totally doable!  They also promise to pack in at least 3x the value of what you're spending.
Shaker and Spoon
Ok, this one is brilliant and fabulous.  Every month, Shaker and Spoon delivers a box full of everything you need to make amazing and original cocktails (except for the liquor, of course).
If Happy Hour is recognized in your house, then this is definitely a subscription box to consider!
Beard Care Club
If the man in your life has a beard, then look no further – the Beard Care Club is your answer.  Depending on what subscription you choose, every month you get different oils, balms, shampoos, or conditioners…all for your beard and mustache.  Another exciting thing about this subscription club is that they start at $7.50 a month, which is a great deal in the world of subscription clubs.
Beer of the Month
Beer of the month is a no brainer for the beer lover!  My husband and I have an annual subscription for this club and LOVE it.  We more or less are waiting by the door each month. Just about every beer you get will be something you've never seen before, so it's an amazing way to try new breweries and styles of beer.
Man Crate
Man Crates aren't technically a subscription club, but they have the same great feeling and they are always a HUGE hit (I've gifted these many, many times).  You pick the manly theme of what you want inside your "man crate" and an actual true crate is delivered with only a crowbar to open – no directions since that's how they like it. 😉 These are a lot of fun and the themes range from grilling to golf to candy.
Sock of the Month
This is one of my personal favorites and just about everyone I know has received it at some point.  Men just can't get enough socks and nowadays it's trendy to wear fun socks no matter what the occasion is. Foot Cardigan is my personal favorite (I'm a sucker for a Shark Tank appearance!), but there are other fun companies that offer the same cool experience – Sock Fancy and Ozone Socks are two that I know of.  Another bonus for this subscription club is that the 3-month option is really affordable (and again, they'll end up with socks you couldn't find anywhere else!).
Freestone Fly Fishing Company
Freestone Fly Fishing Company offers subscription boxes for men (or women ;-)) that love to fish!  Every month, they get a collection of trout flies as well as some other little goodies.  This is another subscription club that won't break the bank, which is another big bonus!
Premium Channels
I hope most of you have cut your cable by now and have joined the ranks of people that are saving boatloads of money by just paying for the channels that they actually watch.  Whether or not that is the case, Father's Day is the perfect occasion to gift some of the premium stations that most of us don't have to anymore.  The greatest part is that just about all of these stations can now be purchased without cable, which means they're way cheaper and you have far more control than the cable company would allot you.   Here are some fun ones to try:
Wine of the Month
It's hard to beat beer for Father's Day…unless, of course, your man is more of a wine lover. Wine of the month clubs will let you pick red or white, or mix it up.  This is another great way to try out new wines from vineyards you've probably never even heard of!
BBQ Sauce of the Month
If your dad or husband loves to grill, then specialty BBQ sauce delivered each month could be a huge hit.  The sauces you get won't be the kind you find in a grocery store, so you're bound to try out stuff that you never even knew existed.
Bacon of the Month
Ok, I'm a little nervous to even suggest this one because I care about you and the health of your men! But…how could I not list it?  If you've got a bacon-lover on your hands, then maybe this is their chance to splurge a little bit.  But beware!!  It will actually be coming every single month. 😉 We've never tried the bacon every single month, but it has turned up in a variety club that we're a part of and it was really fun!  We had a lemon flavored bacon as well as siracha – definitely not something you find in your grocery store.
Good luck with your shopping and have a wonderful Father's Day this year!  If you're still looking for some ideas, check out this list of great tech gadgets for the man in your life: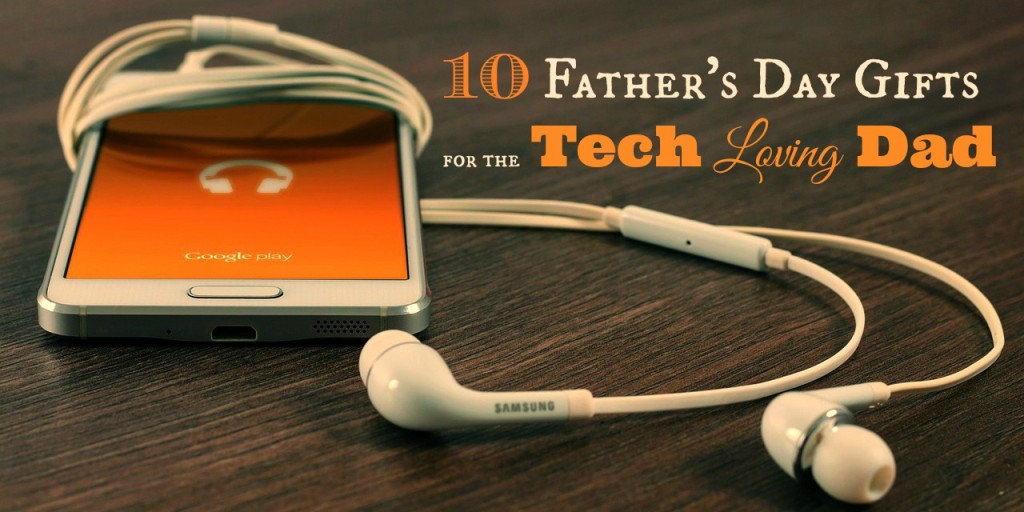 ---
If you'd like more tips on reaching financial freedom, living a fulfilled life, and raising happy kids, subscribe to MBAsahm for notification of new posts!
---