In my opinion, each and every day is the best day to be at the Jersey Shore.  I don't care if it's raining or sweltering or whether the mosquitos are biting.  The bay and ocean are always in view and there's something intoxicating about the salt air.
Needless to say, it is an amazing place to take your family, but there are days where you just need a break from the beach and sun.  Luckily there are tons of things to do, one of which is the Cape May Zoo.  It used to be a second thought for me, but now that I have a toddler in tow I will certainly be making regular trips.  I'm telling you from experience, it is one of the best places along the Jersey Shore to take your toddler for a morning or afternoon visit.
Here's why: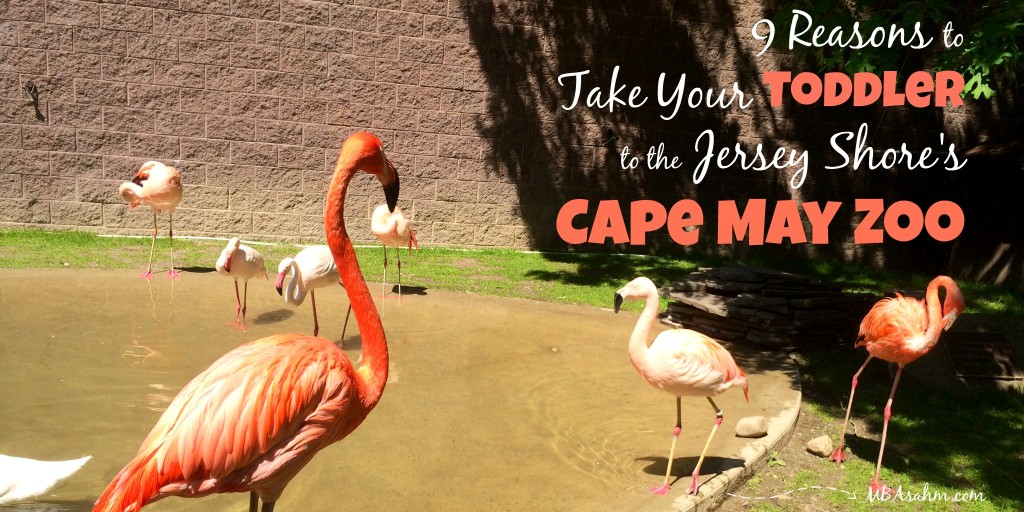 It's free.
I know, this seems unbelievable.  Most trips to a zoo end up costing upwards of $50 and that's with your toddler's free admission!  I realize the upkeep of a zoo must be outrageously expensive, so I get it, but it makes it tough to be a regular guest somewhere when you just can't justify the cost.  But not here.  The Cape May Zoo is actually free.
What this also means (aside from the obvious benefit of free admission) is that you can come and stay for only an hour or two and not feel like you need to put in an entire day to get your money's worth.  Which is essential if you've got a toddler.  It is a guilt free trip that can take as long (or as short) as you'd like.
It's full of birds.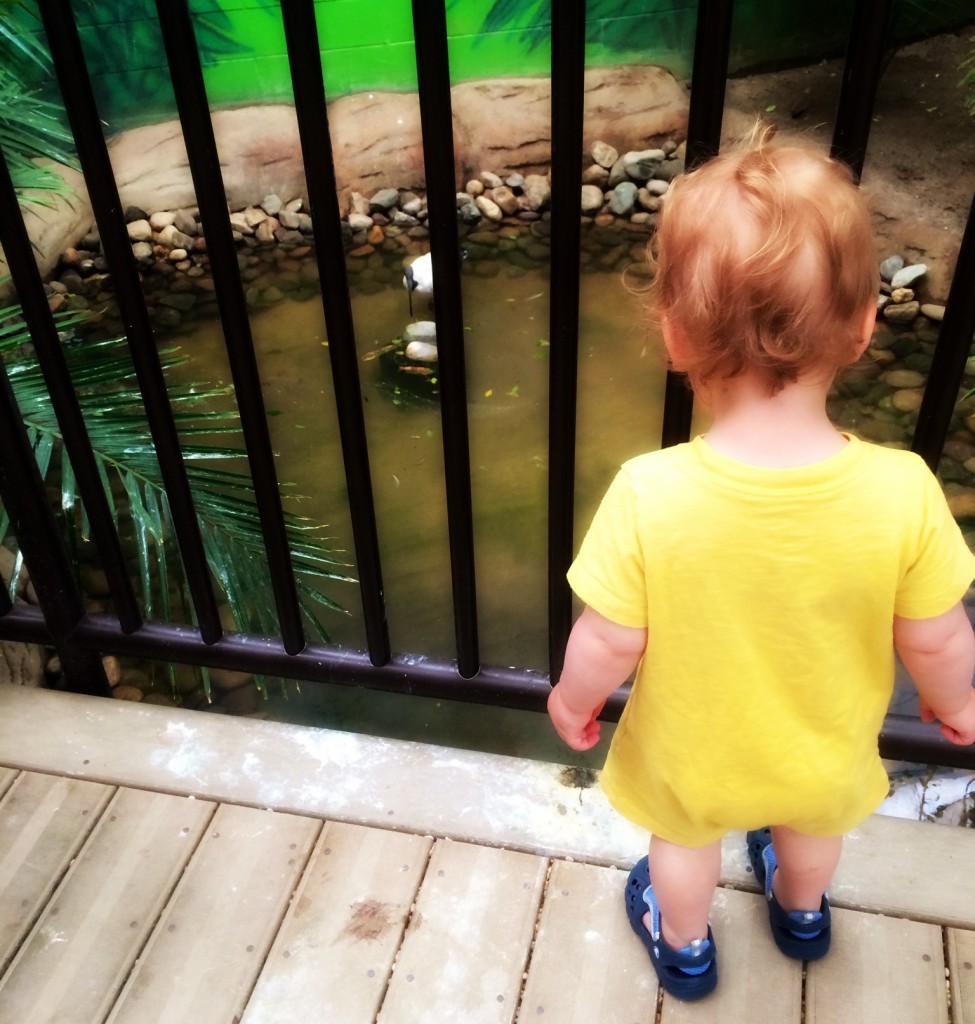 We may go for the cheetahs and buffalo, but the honest truth is that our toddlers are far more excited by seagulls and airplanes than giant animals…at a distance…that aren't moving.  They just don't have the patience or understanding.  Maybe the Cape May Zoo has figured this out, or maybe it's just a pleasant coincidence, but there are birds EVERYWHERE.  Tons of peacocks roaming around on their own, a great up-close flamingo enclosure, and an awesome bird walk where you can actually go into a huge indoor enclosure to see the birds flying (and walking) around. My son loved all the birds, so we ended up going through those exhibits more than once on the same trip.
It's small.
Don't get me wrong, it's not a roadside "zoo" kind of small where you find giant bears in tiny cages.  It is a legitimate zoo with some pretty massive enclosures, but it's small enough that you can navigate it easily and see everything within a couple of hours.  Since it's not gigantic, you can also let your toddler walk for most of the trip, which is a big bonus if you've got a toddler that likes his independence.
It has a petting zoo.
Nothing beats a petting zoo when you've got a toddler.  Goats, cows, and pigs all make an appearance and there are little quarter machines where you can get pellets to feed them.  It's also right at the entrance of the zoo, so you'll get to visit first thing and right before you leave.
It's shaded.
This is huge. Too many days in the sun can be a killer, so it's amazing to find an activity that provides a ton of shade, but still lets you be outside.  The entire zoo is basically in a New Jersey forest, so you are shaded the entire time.
It's easy to get to.
The Jersey Shore itself isn't really that large, so most things are a pretty close drive.  And since it's just a thin strip of land running down the coast, there's really only 2 roads you need to know – Rt. 9 and the Garden State Parkway.  The Cape May Zoo is right off of both of them as you near Stone Harbor (so Stone Harbor and Avalon visitors are only a 15 minute drive away).
It has a children's train.
This part isn't free, but since you're saving on admission you can treat your toddler to a 5 minute train ride through the forest.  Again, there's not much for you to see, but for a toddler riding on a little miniature train is about as exciting as you can get.  The train is really adorable, so it's hard to pass up.
It has an enormous playground.
If your toddler still needs to burn off some energy, there is a huge playground right outside of the zoo that they can run around on.  This can definitely come in handy if you've got a climber or runner on your hands – and again, nothing beats a free activity!
It is stroller friendly.
I am a fan of anything that is stroller friendly, so this was just icing on the cake. The paths are wide, every walkway has a ramp and there are tons of other strollers, so no one is going to look at you funny when you pull your whole stroller up to the enclosure glass.  Toddlers can be unpredictable, so having a stroller on hand is pretty much a necessity…not to mention that they can get pretty heavy if they want to be held the whole time!
I'm sure if I pushed myself I could come up with even more reasons to visit the Cape May Zoo, but these were the ones that jumped right out at me.  Hopefully you enjoy your trip.  Happy shore days! 🙂
For other tips on traveling with your little guys, don't forget to check out my Pinterest board dedicated to traveling with the family!
Follow Nikki @ MBAsahm's board Traveling with the Kiddos on Pinterest.