Coupons can be a confusing thing. On one hand, we know that most coupons are a gimmick to get us to buy products we don't really need. On the other hand, we've all seen Extreme Couponing and know that it's possible to not pay for groceries at all. And for many of us, that would be a gold mine.
Even the best budgeters usually spend $500+ a month on groceries for their family! Imagine how much could be saved by figuring out how to really make the most of coupons….especially when it means getting free products. If this is something that you are interested in then you could take a look at doing something like fresh & co coupons, to get you started on your coupon life.
Here's what you need to do if you want to start saving a bundle (and not spending more!) using coupons: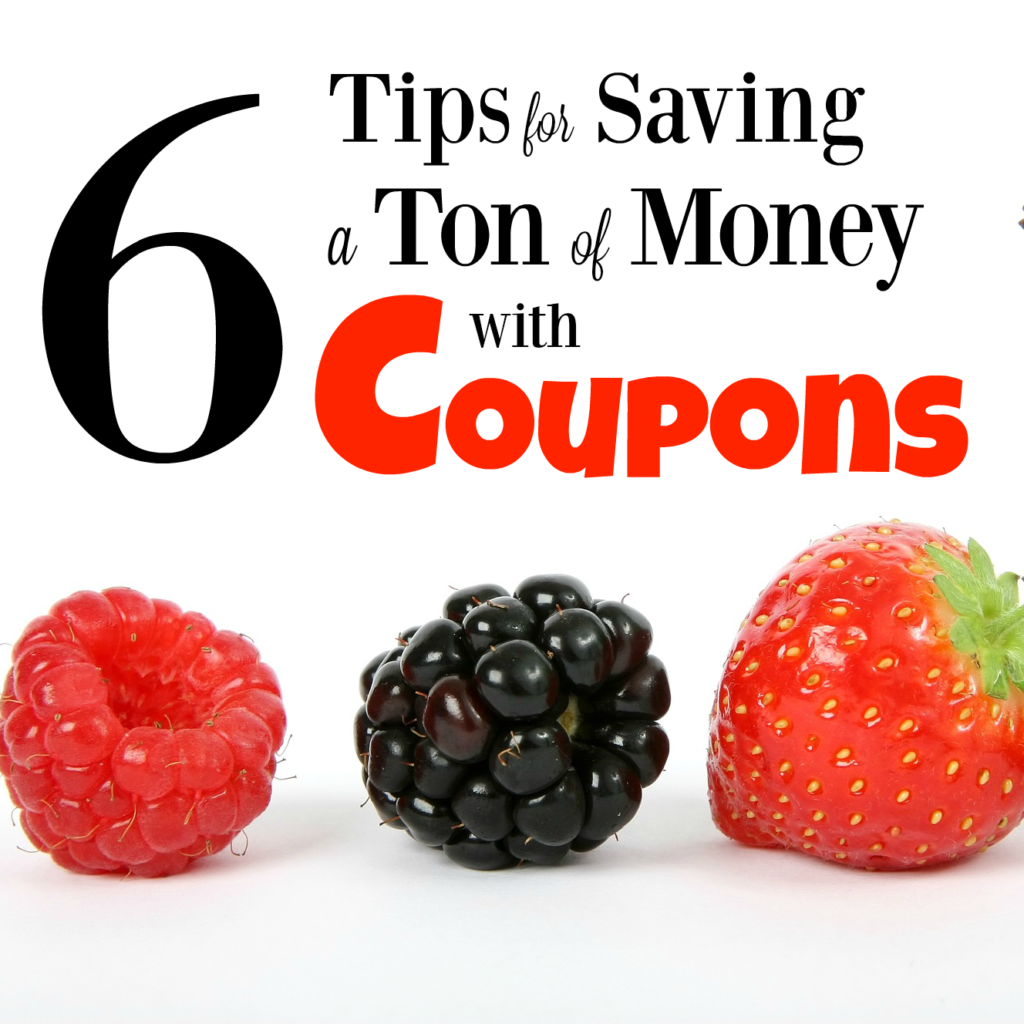 Get the Right Coupons
Getting the right coupons is key because you don't want to start buying products you don't need. You just want to save on what you were already going to buy. There are two main ways to do this:
Sign Up for Brands You Always Use
The first thing you want to do is identify the products that you always get regardless of competitor deals. For example, Pampers diapers have always worked best for my son so I won't buy Huggies even if they're half off – they just don't fit him right. So I signed up on the Pampers site and just for signing up I get coupons AND points for anything I purchased that can be redeemed for free stuff. My husband loves Mama Chia drinks, so I went onto their site and they mailed me a huge batch of coupons to use.
Don't get overwhelmed by the process. Just start with some of your favorite brands and before you know it you'll have tons of useful coupons (or extra rewards programs).
Use Master Lists
When I decided I would start using coupons, I was almost immediately discouraged because I thought I had to go through newspapers and mailers and who-knows-what-else. It just takes way too much time and it's really intimidating.
Eventually, I discovered that Swagbucks (it's free to sign up and I highly recommend it) has a master list online that you can easily go through and ONLY print the coupons you want (once you're on their site, go to Shop and then Grocery Coupons). I'm sure there are other lists online but what I love about Swagbucks is that you get the coupons, plus you get extra points just for using them – and then those points can be traded in for pure cash or other gift cards.
Related post: How to Make Money Using Swagbucks
Use Stores that Double Coupons
Almost every store that I use doubles manufacturer coupons that are under $1 (this does not include coupons that are for $1…it must be $0.99 or less). This can be HUGE if you're using a coupon for something that is already inexpensive. For example, I regularly come across Gerber coupons for $0.75 off their toddler meals. These meals normally cost $1.49, so when the coupon doubles, I get them for free!
Pair Coupons with Store Deals and Cashback Sites
The best way to make the most of your coupons is to pair them with great store deals and/or cashback sites. One of the easiest ways to do this is to keep an eye out for items that are Buy One, Get One Free…because they're basically already half off! If you use a coupon that doubles, you could get these items seriously discounted.
Cashback sites are another fun bonus. Ibotta is the one that I love and use (if you use this referral code – reovbju – you will get a $10 bonus if you redeem an item in the first two weeks). It's basically like a coupon in reverse. After you purchase the item, you scan it into Ibotta's app and they give you cash back! One of my absolute favorite things about Ibotta is that you can get cashback for generic purchases like milk, bread, eggs, and vegetables – regardless of brand.
When paired with store deals and coupons, cashback sites can actually MAKE you money, not just save. They also have great cashback deals for alcohol, which is another item that is sometimes tough to find coupons for.
Make Your Grocery List and Stick to It
This is so, so, so important and probably the biggest reason that we all go over our grocery budget. It's fine to use some of your coupons as inspiration for what you'll be making this week (especially if they're paired with store deals and cashback), but don't buy something just because you have a coupon! That defeats the whole purpose. Coupons should be used to save money, not spend money.
Save Coupons for Later
This is especially helpful when going through master lists like Swagbucks. You will often see items that you use, but don't need at the moment. Print those off and keep them with you – but don't feel like you have to use them right away. This is important for two reasons: 1. You may be surprised how quickly you do end up needing that item, and 2. You may come across an amazing store deal for that item which makes it more than worth it to purchase (especially if it is an item that can be stockpiled).
Get Comfortable with Stockpiling
Before you go running in the other direction, let me clarify that you don't need to stockpile like a hoarder, or even the overly organized Extreme Couponers that have entire garages dedicated to their extra products. One single cabinet, or even just a shelf, is more than enough. But stockpiling is really, really important because great deals come in cycles. And to ensure that you are always getting the good deals, you want to purchase enough product to last you until the next sale cycle.
For example, around Memorial Day and 4th of July, condiments used for BBQs are seriously discounted. Coupons and cashback opportunities will also turn up for these items. And since most condiments (like ketchup) have a shelf life of over a year, it's crazy to not purchase what you know you will use. This will save you serious amounts of money in the long run.
Coupons can be overwhelming at first, but they have the potential to save a ton of money. For most of us, nothing is bigger than the food budget (except for maybe the mortgage), so being able to cut that down can have a huge impact.
Good luck on your savings!!
Related post: How to Pay Off the Mortgage Early