I don't know about you, but over in my corner of the universe Fall is in the air. Autumn crafts are filling up my Pinterest feed, boots are lining the store shelves, and I'm finally able to leave my windows open all day. And when the jeans come out, so do the extra-special goodies that bathing suits just don't allow for – like one of my ultimate favorites, Ten Minute Toffee.
This recipe literally takes just 10 minutes. And it is SO GOOD. I mean… butter, sugar, chocolate, saltines??  Come on. It's a dream. And it is so, so easy to make (plus only needs 4 ingredients).
So without further ado, here is my recipe for Ten Minute Toffee: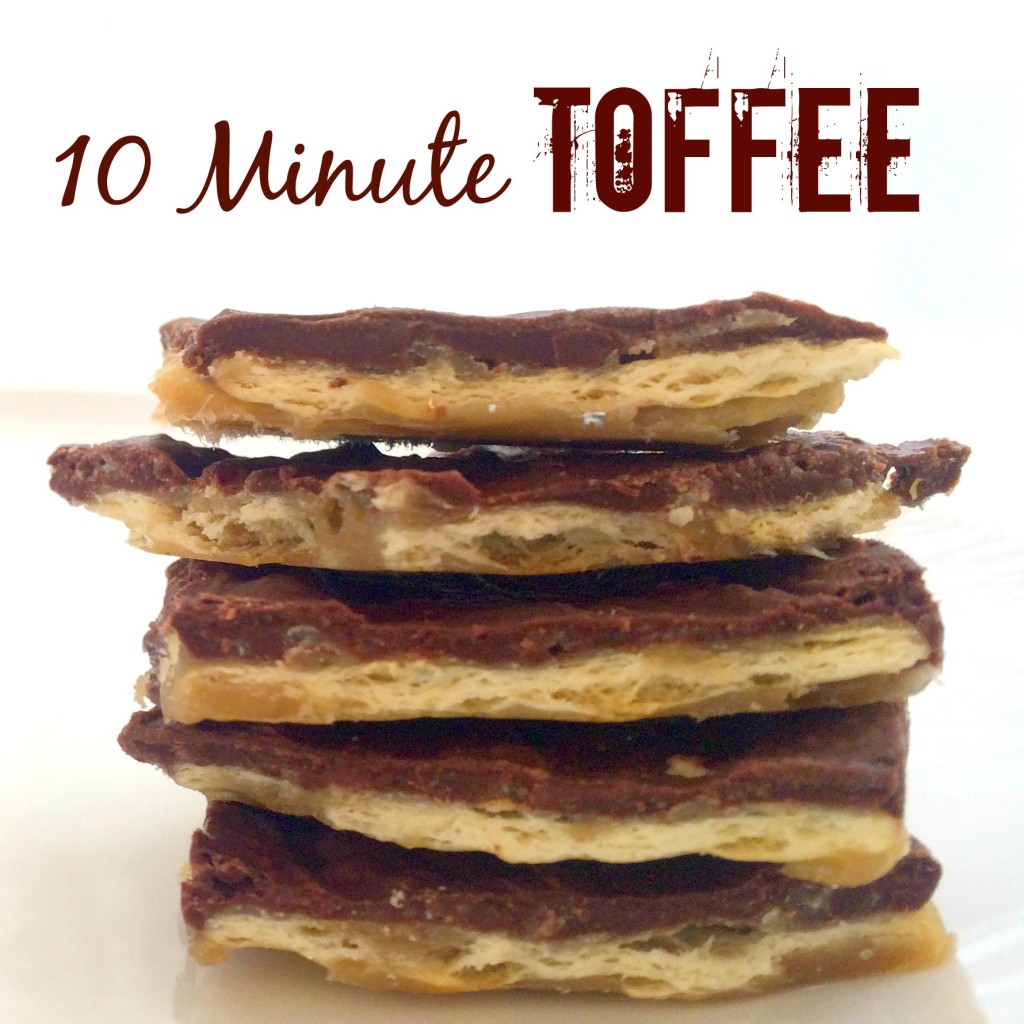 The Ingredients
2 sleeves of saltine crackers
1 cup of unsalted butter (butter MUST be unsalted)
1 cup of brown sugar
1 bag of chocolate chips
Directions
Preheat oven to 375 degrees.
Line a 13×9 baking sheet (with a rim) with foil.
Line the pan with the saltines flat and next to each other so the entire baking sheet is full.
On the stove, boil butter and brown sugar together until the mixture is bubbling.
Pour bubbling mixture over saltines and let settle (you can use a spatula to make sure it is spread evenly).
Bake in oven for 7 minutes.
Remove from oven and sprinkle chocolate chips on top.
Allow chocolate to melt for about a minute and then use a spatula to spread the chocolate over the mixture.
Put the pan in the freezer and wait a few hours for the chocolate and toffee to completely harden.
Remove pan and gently pull up on the foil to detach the sheet of toffee.
Peel foil off and break toffee into pieces.
Store in the freezer and be very careful – this recipe is addictive!
Enjoy.