The holidays are so close that I can almost taste them and that has me excited for so many different reasons, one of which is that I consistently make the most Zazzle sales over the holiday season (and you know how much I love making money on Zazzle). No matter what you do, odds are in your favor that you'll make more this time of year just because people are shopping so much.  But there are still some things that you can do to prepare your Zazzle store to increase your sales even more.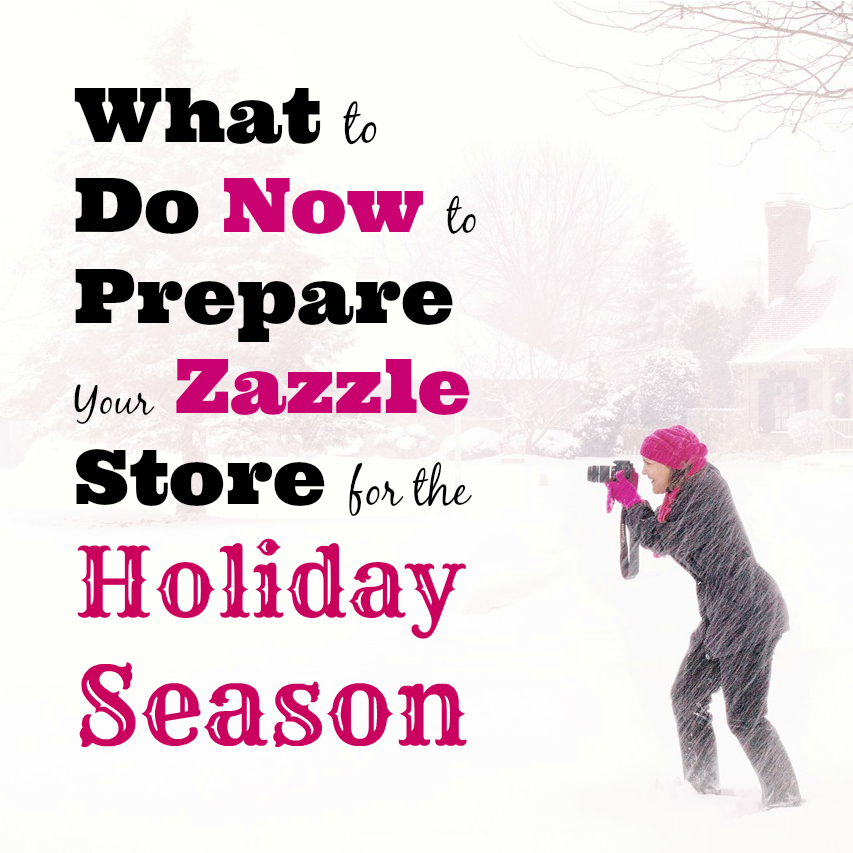 ORNAMENTS GALORE
I sell ornaments every single day over the holiday season and often will sell a handful at a time (one time I made a single sale for 275 ornaments).  There are so many different ways to use non-holiday themed photos on ornaments and that's definitely where most of my sales come from.  Here's what you want to try:
Destination Ornaments
If you traveled somewhere cool and got an amazing shot, put it on an ornament!  People love different ways to remember their travels and this is definitely a unique way.  It's also a great gift idea.  Be sure to make one version that includes text (that always increases my sales).  
If you want more ideas for how to make money on Zazzle with your vacation photos, check out my post here.
Custom Family Ornaments
This is something I'm constantly using as a gift idea for other people, especially if they have a new addition to the family. If you're good at graphic design, then this is definitely for you.  Try and create a fun image of different sized families and allow customization for names or dates.  If you're a really creative photographer, I'm sure you could come up with cute photos as well.
New Baby Ornaments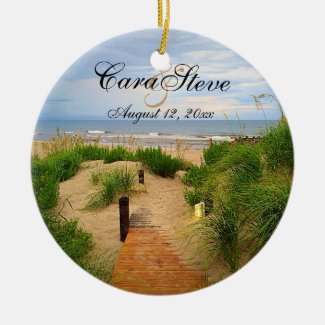 Anyone that has a tree and a baby has an ornament commemorating their first Christmas.  These can be photos or graphics, just make sure they're customizable!
Bride & Groom Ornaments
I sell soooo many of these.  They're perfect gifts for newlyweds and can easily be made from photos and/or graphics.  And a bonus of creating these is that you'll sell them throughout the year as wedding gifts!
ADJUST ROYALTIES
There is definitely a sweet spot when it comes to royalties and it's really important to find it.  Keeping your royalty at the bare minimum is rarely going to make you enough money to justify the work you're putting in, but making it too high will keep people from purchasing it.  Take a look at your competition and try to fall somewhere in the middle. I rarely post anything for under 15-20% royalty and it doesn't seem to affect my sales.  For posters or large items I will go up to 50-60%. It takes Zazzle 30 days to adjust your royalty, so you need to do it now if you want it in effect for the holidays!
HOLIDAY PARTY INVITATIONS
If you've got a great design for a holiday invitation, make sure to get it out now!  The vast majority of my invitation sales are weddings, but I've been successful with some Christmas AND New Year's Eve invitations.  People will start purchasing these soon, so make sure yours are created and posted for sale.
MAKE NEW PRODUCTS
Obviously you want to do this anyways because you want to sell those items, but more importantly you want to make sure that your store is showing activity so that Zazzle bumps it up in their search results.  This is especially important if you have multiple stores and don't create new products for all of them regularly.  Even if you're creating a bath mat, it will help boost the search rankings of an old ornament in that same store.
GIFT IDEAS
We all know that Christmas time is when people are doing the most shopping, so think outside of the box when it comes to gift ideas.  I've sold skateboards, pillows, dartboards, and shoes around this time, so really nothing is off limits!  Make sure to scan all of Zazzle's newest product releases and give some a try.  Creating them will help with your search rankings anyways so you have nothing to lose.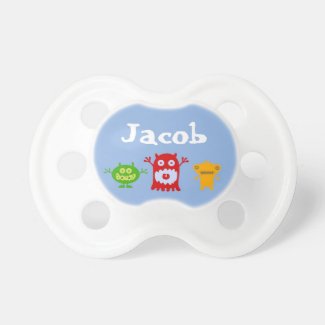 Here are some ideas for products to try out this year:
pacifiers

wristlets

laptop sleeves

iPhone cases

serving trays

door mats

puzzles

pillows
travel mugs
Good luck with your holiday season sales!  Let me know if you've got any more great tips that I'm forgetting.
Check out my Pinterest board for other great ways to make money from home (including more Zazzle tips!).
Follow Nikki @ MBAsahm's board Working from Home on Pinterest.