Whether you've got 20 minutes or 4 whole hours alone with your hubby, there's no denying that sometimes all you want to do is zone out and watch a great show together. And in this day and age it's unlikely that you're sitting down at the same time each week catching a show right as it's airing – because who's got time for that? 😉
So the next time you're in need of tv shows to watch with your wife or husband (that you'll both love), just check out this list because I've done the research for you! All of these shows have been vetted by yours truly (along with my husband of course) and are without a doubt the best of the best.
Enjoy!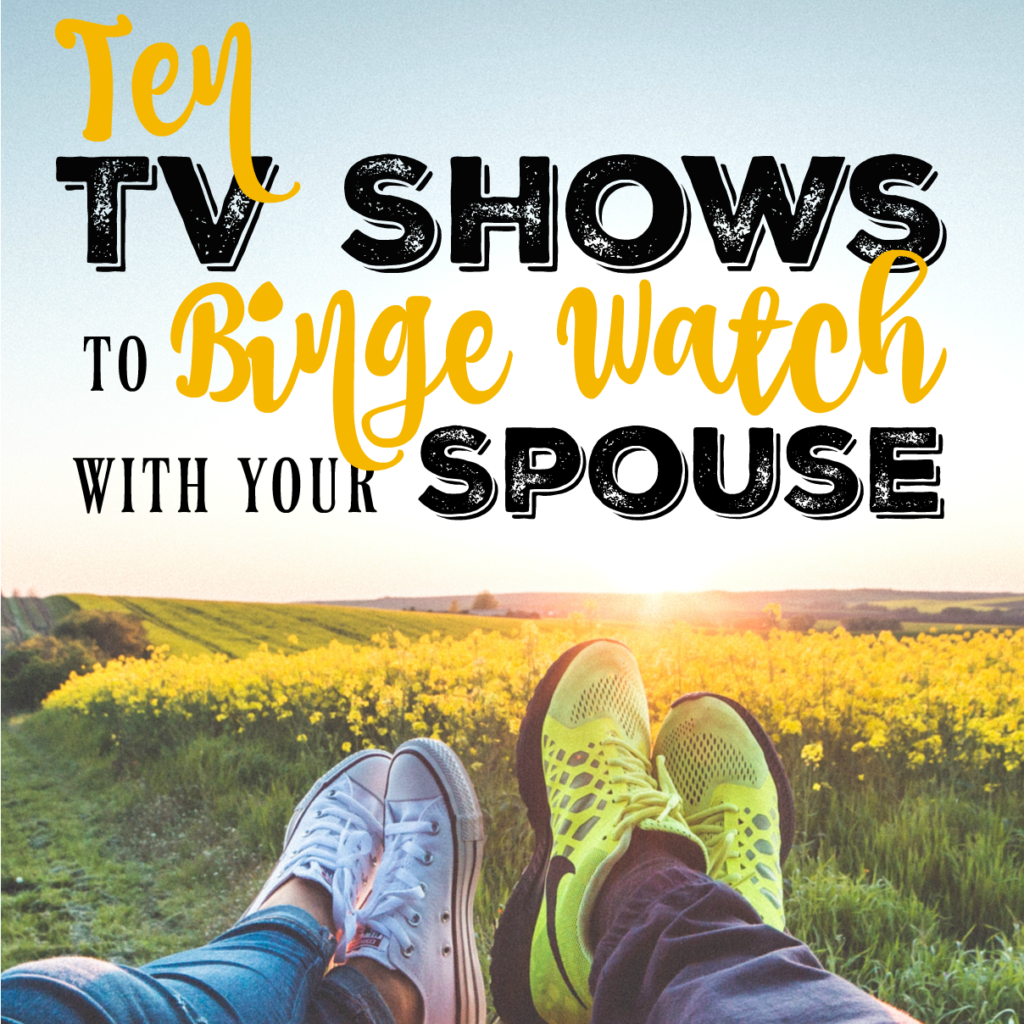 Game of Thrones
If you can stomach the gore and nudity, you will be blown away by the insanely complex plot line (that also excitingly defies all of the "rules" of television) of Game of Thrones
. This HBO production is probably one of the greatest shows to ever be produced (not to mention most popular), so it is definitely worth a watch. Better yet – it melds sci-fi and historic fiction, which isn't always easy to do.
HBO is now available through Amazon Prime!  If you want to give it a try, you can get a free trial here –> Amazon Prime's HBO Free Trial
Lost
If you haven't watched LOST
yet, I'm so, so, so excited for you.  First off, you can get every episode on Netflix so you can binge watch the entire series.  Second, there are 6 seasons so you're set for a really long time. And third, it's possibly the best show of all time. Sci-fi meets romance, adventure, and drama – and all in paradise!
Fringe
If you like sci-fi and Joshua Jackson, then stop what you're doing and clear your calendar. 5 seasons and 100 episodes all available on Netflix will keep you busy for a while.  Fringe
follows the classic and addicting Law & Order-type structure of a mystery solved each episode, while also building an overarching series-long plotline. And the mysteries are great – sci-fi at it's best. (And don't forget the potential for a little Joshua Jackson romance at each and every turn).
The 100
I don't know how I went 3 seasons without discovering The 100, but it instantly became one of our favorites to watch together.  It's a classic sci-fi show with elements of LOST and Game of Thrones thrown in.  The basic premise is that nuclear bombs sent the last remaining humans to space and in an effort to save precious oxygen in their space station, they're forced to send 100 juvenile offenders back to Earth to see if it's livable.   This one is addicting!
Marco Polo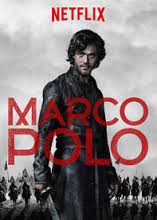 Marco Polo appeared out of nowhere in a "you may like this" Netflix email that I promptly forwarded to my husband and then deleted. Luckily, I opted to watch it with him because I very quickly fell in love. I don't know how Orange is the New Black and House of Cards get so much attention because in my opinion this Netflix Original is better than both. I'm not convinced that the Marco Polo facts are very accurate, but the historic value is still there and definitely exciting.
The Office
It was a sad, sad day when the announcement was released that The Office
would be ending after 9 amazing seasons. The bright side, though, is that it leaves all of us with over 200 hilarious episodes of one of the funniest shows of all time. If you've ever worked in an office, you will be certain you've worked with these people. And for the rest of your life, you will be quoting the brilliant words of Michael Scott.
Vikings
My husband heard about Vikings
through a few friends and convinced me to give a try by promising that it would fill the Marco Polo-sized hole in my heart. Wow, did it deliver! It is set in – you guessed it – the age of the Vikings and is surprisingly pretty accurate as far as historic dramas go. The characters are fabulous and the setting is breath-taking. The show is also still on the air, so there's (thankfully) more to come.
30 Rock
Once you've finished The Office, you'll need to find another source of comic relief. This. Is. It.
Tina Fey and Alec Baldwin do a phenomenal job of making this show hilarious.  It makes fun of workplace issues, politics, and current (now past) events in a Saturday Night Live kind of way. I was devastated when this show ended, but luckily it has only made way for more Tina Fey productions (like Unbreakable Kimmy Schmidt – another show worth a watch!).
Heroes
I have a soft spot for sci-fi and Heroes
does an amazing job of presenting one of the greatest sci-fi topics of all time – humans with super powers.  This is yet another show (noticing a pattern here?) that I was so upset to see come to an end. You will definitely spend a lot of your time wondering if you too may have a super power you haven't unlocked yet – or possibly someone you know.
The Blacklist
The Blacklist
combines a super secret government agency, a worldwide criminal icon, and mysterious character connections that are guaranteed to leave your jaw dropping in shock each and every episode. It is still on the air and hopefully they'll find a way to keep the suspense alive for many, many years to come.  Luckily it's consistently high ratings prove that I'm not the only one that loves it, so hopefully they'll keep us entertained for a while.
Nikita
With Nikita
we've got another super secret government agency, but this time with an assassin-turned-good who's out to protect the world vigilante-style. I somehow missed Nikita while it was airing, but found it through another great Netflix recommendation. It's not always easy to find a series with a strong female role that's also entertaining for the guys, but this one definitely is.  And as with all shows that have finished airing – we get to binge watch them!
Hopefully you and your hubby enjoy these shows as much as we do!  And if you find yourself husband-less for the night, check out my list of best shows to watch when you're home alone. Happy watching 🙂
And of course, don't forget to check out my Pinterest board for other great recommendations on what to watch and read.
Follow Nikki @ MBAsahm's board What to Watch and Read on Pinterest.
This page may contain affiliate links.  This means that if you purchase through one of those links, I will receive a small commission at no extra cost to you. All opinions are my own and I will never recommend a product that I wouldn't (or don't) use myself. Links like these help keep the wheels spinning at MBA SAHM! Thank you for your support!