Every since the new year my husband and I have been trying to seriously increase our fruit and vegetable intake, so when we got a juicer
last month we were sooooo excited. We started to have a homemade juice each morning in place of breakfast. Obviously there is an unbelievably long list of benefits to doing this, but there was one factor that was seriously bothering us – juicing removes a lot of the fiber from your vegetables and fruit.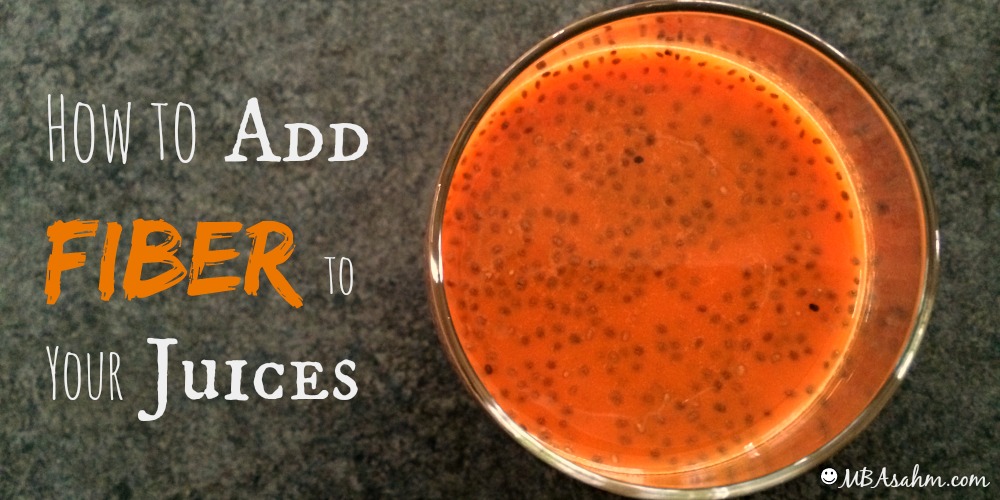 Now, it definitely doesn't remove all of the fiber. The fiber that helps to regulate your sugar intake is still present (thank goodness because there is a ton of sugar in most fruits), buuuuut it does remove that other kind of fiber that most of us associate fiber with…(you know what I'm talking about).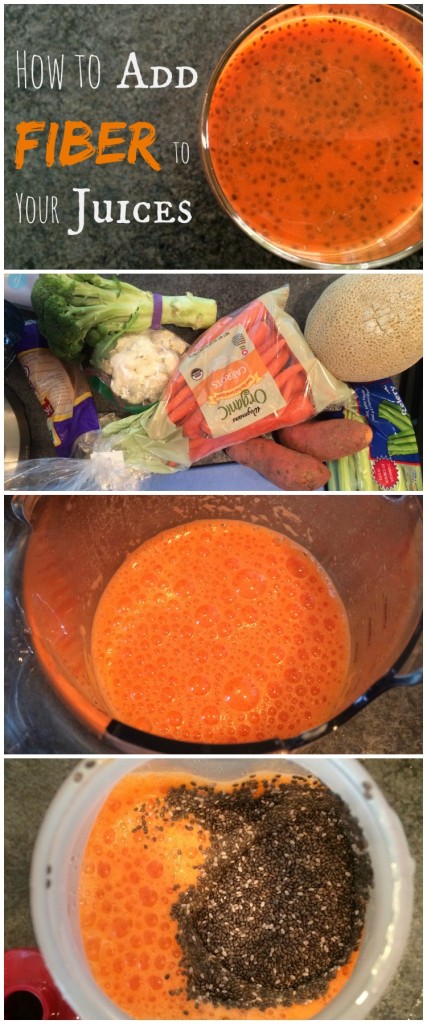 So this fiber issue has been in the back of my mind ever since we started juicing and it finally occurred to me last week – why not just find a way to add back some fiber?
That's when my AHA moment occurred – add chia! We both love chia, so we're constantly spending tons of money on chia drinks. Why not just make them ourselves? With our homemade juices no less!
So that's exactly what happened. The biggest change is making the juice the night before instead of each morning so that the chia can soak in the juice overnight.
If you've never had chia before, you'll be in for quite a surprise. These tiny, tiny, tiny little seeds will absorb an unbelievable amount of liquid and expand into a jelly like floating orb. It looks a little weird at first, but they are so good for you and they don't have a strong taste.
In addition to fiber, they also have a ton of Omega 3s which is also really important.
One special tip when you're adding these little guys – don't add too much! They seriously expand more than you can imagine. I used 1 tablespoon for each 12 oz and it was plenty. The first batch I tried had so much chia that we ended up with more of a sludge than anything. 🙂
Good luck with your juicing! Hopefully your system will be flowing smoothly. 😉
Be sure to check out my Pinterest board dedicated to Juices and Smoothies for other great recipes and tips.
Follow Nikki @ MBAsahm's board Smoothies and Juices on Pinterest.