There's no question that the right course can be a game changer for whatever topic you're looking for. For blogging, they can be even more powerful because little changes can have exponential impact. And that is exactly what happened for me when I finally discovered Kelly's SEO course and I can tell you without a shadow of a doubt that it's the best SEO course for mom bloggers (and really anyone) that you can find (and ironically, it's not nearly as expensive as many of the courses being marketed these days).
But first, let me just emphasize how important SEO is for bloggers, website builders, and small businesses. Pinterest may be quick and simple and word of mouth may be potent, but SEO can skyrocket your success. And better yet, it's stable, so the growth will stick.
Not only will it help you to show up on Google, it will also help you with social media platforms like Pinterest and Facebook. And best of all, it will increase the quality of your website because, really, that's what Google is all about – providing the best content for whatever your question or need is.
---
If you'd like more blogging tips and tricks, subscribe to my Blogging Mailing List for notification when new posts are published. Thanks for your time!
---
Some links on this page may contain affiliate links. For more information, see my disclosure policy.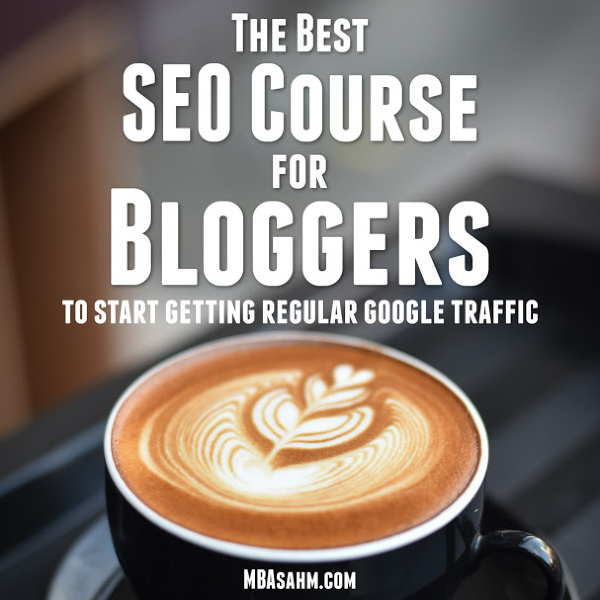 Why Take a Course on SEO?
In the world of the internet, SEO can not be ignored. It not only helps people find your site, it also helps you to present your information clearly and provide a better user experience.
Why This is the Best SEO Course for Bloggers
Kelly's SEO course falls under the umbrella of her site, Sticky Blogging. If you've never visited it, head over there now and start reading her blog or sign up for her free class. You will learn sooooo much.
You will realize in no time exactly what I did – that she's not only knowledgeable and successful, she's also born to teach and incredibly organized. And that is one of the things that makes her course so different from all the other SEO courses out there. It takes a complex subject like SEO and it breaks it into bite-sized lessons that are clear, straightforward, and include immediate action steps that will start you on your new and improved SEO path.
Here are some of the other great perks of her course:
You can take it over and over again
You get access to a private Facebook group for questions and interaction
In the beginning, she makes sure your site is set up properly with Google (because if it's not, it doesn't matter how great you are at SEO)
This course is affordable. It's not one of the ones costing $500-$1,000 per signup.
IT MAKES SEO EASY. This is a gift you will have for the rest of your online career!
Who Will Benefit Most From This Course?
There are a lot of people who would benefit from this course (or any education on SEO), but speaking from my personal experience, this SEO course is ideal for bloggers that rely primarily on social media for their traffic.
Why? Because SEO is an untapped market that you will be able to explore.
More importantly, if you're already relying on social media for traffic (like I was), you're most likely already a master at it. I can't tell you how much money I wasted taking Pinterest courses (thinking that was my primary market) only to find that I already knew everything they were teaching.
This course isn't like that.
There will be a lot of ah-ha moments and clarity about what you can do, should do, and will likely immediately implement.
Furthermore, if you're a mom blogger, you're in luck because so is Kelly. Which means the information you get isn't going to require you to have a super niche focus or a highly technical topic. It makes a huge difference to learn about SEO from someone that understands some of the unique aspects of lifestyle blogging.
How Do You Sign Up?
You don't need me to tell you this. 😉 You can head over to Sticky Blogging here and browse around to see what you think or you can go directly to the course page here to see if it's something you want to start right away.
Either way, you should start following Kelly because she's got great advice that will have a seriously positive impact on your blog.
You may also be interested in:
---
If you'd like more blogging tips and tricks, subscribe to my Blogging Mailing List for notification when new posts are published. Thanks for your time!