It's hard to believe, but Christmas is right around the corner!  Every single year I plan to have as much done as possible before Thanksgiving…and every year I am scurrying at the last minute!
Last year I had a great plan to wrap all of my gifts in shipping paper (with some cute little extras) and it went soooo well!  I will definitely be using these ideas again, especially since some of them were cute AND cheap.
My first special twist?  DIY photo labels!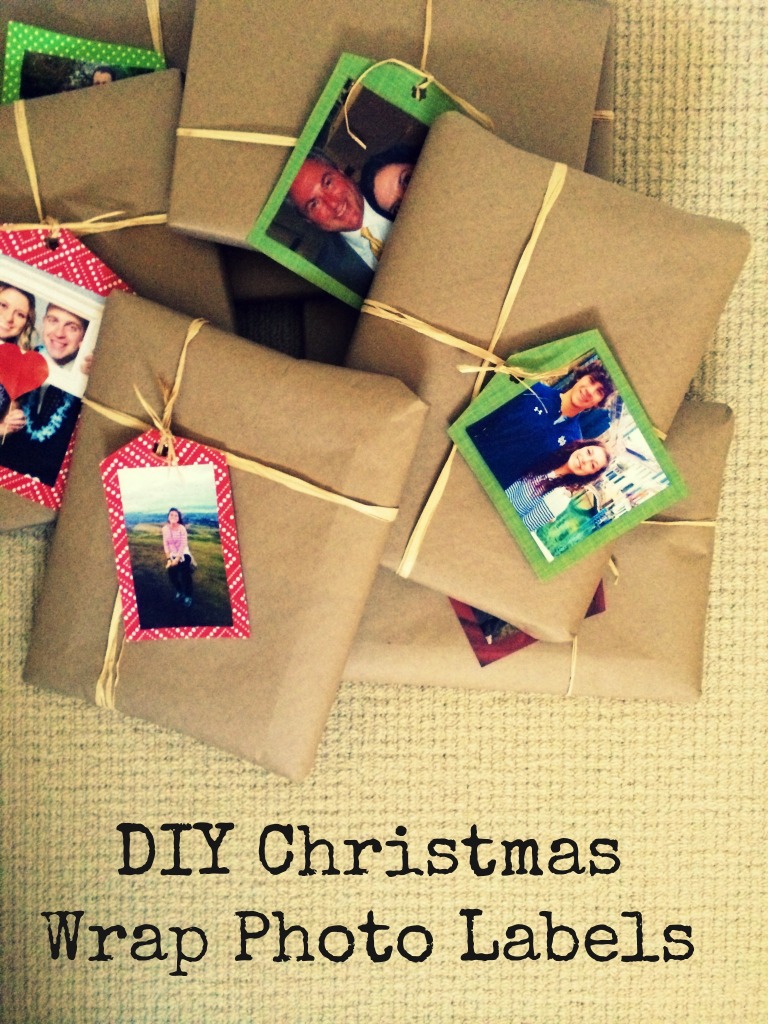 This one is really simple, so it's perfect to start with. Depending on how my other ideas pan out, I may or may not add to these later on. I hate spending money on labels and they can get really expensive, so I'm really excited about this idea!  For those who don't typically use labels, the idea is that the photo is of the person you're giving the gift to – so you remember who it's for!
So here is what you will need for these DIY Photo Labels:
I had all of these supplies on hand, which was really exciting for me. Even if you have to buy some of them, they end up being craft supplies you will use again.
Ok, to get started you want to wrap your gift in the shipping paper and tie it up with raffia or kitchen wire.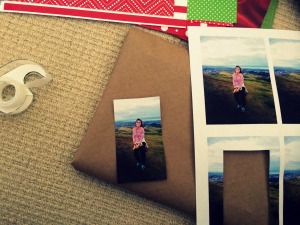 Then, to make your photo label, you want to start with cutting out your first picture.  I printed all of mine from a regular computer, so don't worry about getting actual photos on photo paper.  I printed them at 3×5 inches, so they were smaller than your average picture anyways.
Place your picture over the scrap book paper and cut out your label so that about 1/2 inch is showing around the photo, with one side jutting out to leave space for the hole bunch (it kind of looks like a little house). Glue your photo to the scrap book paper and bunch a hole in the space you've left.
Tie your photo label to your gift and you're done!  You could definitely write a little message on the back of the label, but what I love most about this is that you don't need to do that because the photo speaks for itself.
Interested in the other cute ways I wrapped with postal paper?  You check check them out here by just clicking through the image: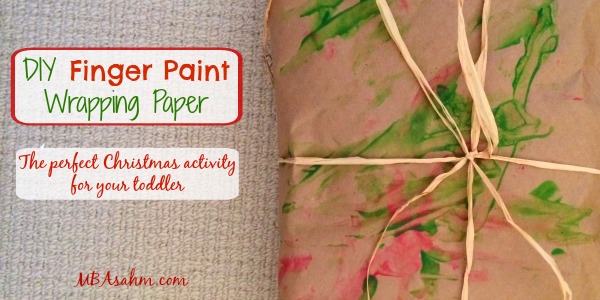 And check out my Christmas Pinterest board for other great Christmas ideas.  Happy Holidays!
Follow Nikki @ MBAsahm's board Christmas Time! on Pinterest.