If you're not a pro at making cookies for the holidays, but still want to impress your guests, then this recipe is for you.  Reindeer noses are as simple as you can get and absolutely delicious. They only require 3 ingredients and they look awesome in little gift bags, so they're perfect for dinner parties, parting gifts, or "just because" occasions.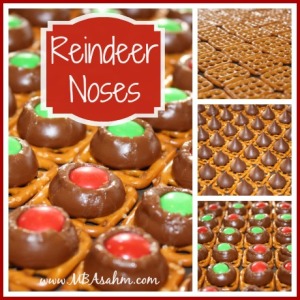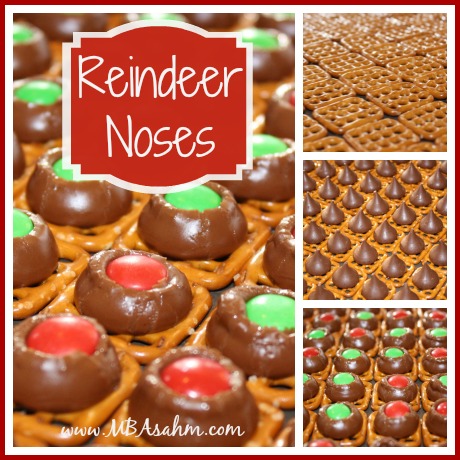 Here are the ingredients:
And here are the directions:
Preheat oven to 300 degrees.
On a baking sheet, line up pretzel bites flat.
Unwrap hershey kisses and place on top of pretzel bites.
Put in oven for 3-5 minutes.  You need to keep your eye on them and remove when they begin to sweat.
Push the M&M's (M side down) onto the hershey kisses so they squish out a bit.
Allow to cool!
Once they've cooled completely you can serve your reindeer noses in a bowl or put them in cute gift bags.  They are soooo delicious.  You will definitely love these!