I knew about The Please Touch Museum long before I was even pregnant with my son (my husband and I had our wedding there!), but I was pretty sure it was best for 4, 5, or 6 year olds, so I had pushed off taking my toddler. Holy moly, was I ever wrong.  This place is ABSOLUTELY PERFECT for toddlers.  If I was closer, I would be there every single week.  Since heading there for the first time with him, I've been on a hunt for other children's museums that compare and haven't found anything even remotely close.
So if you're in the area or live in the suburbs like I do, you need to make sure you take your toddler to the Please Touch Museum the second they're comfortable walking.  There are so many things to do with little guys (and older too) that I guarantee you'll want to come back again and again.
Related post: 15 Philadelphia Day Trips for Your Toddler & Preschooler
Here are some of the highlights: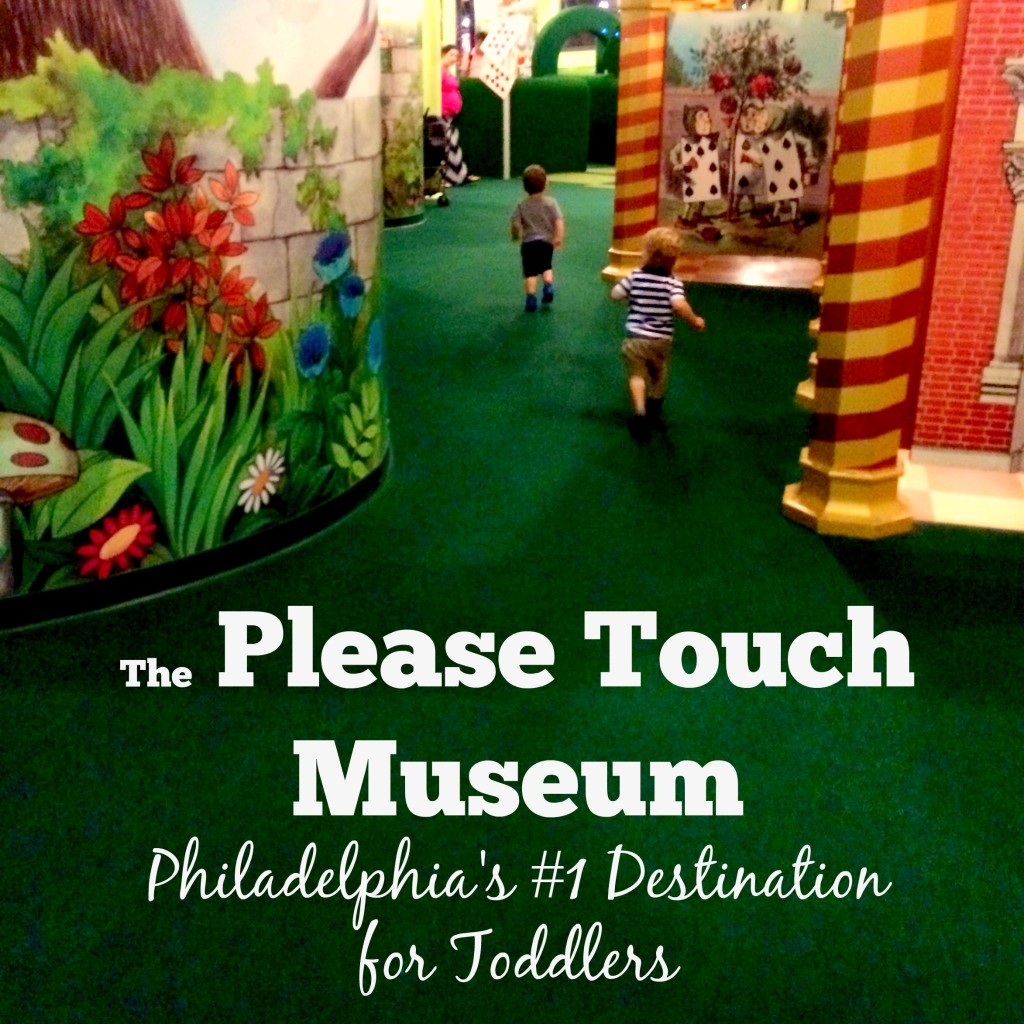 First and foremost, it's indoor.
You can escape the Philly heat, the Philly freeze, the Philly gloom, and the Philly rain…or if you're really smart, you'll pick a nice day and then you get to escape the Philly crowds. The whole place is indoors, so you don't have to worry about the weather at all.
They have a mini grocery store.
What toddler doesn't love shopping carts?  Their mini grocery store is adorable and full of different fake fruits and veggies that they can fill their carts with.  This was one of my favorite attractions.  It was just adorable watching him shop. 🙂
They have an indoor carousel.
This is one of the things that The Please Touch Museum is known for.  The carousel is beautiful and it's definitely unusual to find one inside.  They have the classic horses that you or your toddler can ride on, but also little seats if you just want to sit there with your tyke.
There's an entire room for transportation.
My son loves his little Fisher Price car, so for him this room was like Disney World.  There are cars, trains, a car wash, gas station, and even a Septa bus. All he wanted to do was walk up the Septa steps, then down the Septa steps, up, then down, up then down.  Get into the car, get out of the car, get into the car, get out of the car. Pretty much toddler heaven. 🙂
Alice in Wonderland galore.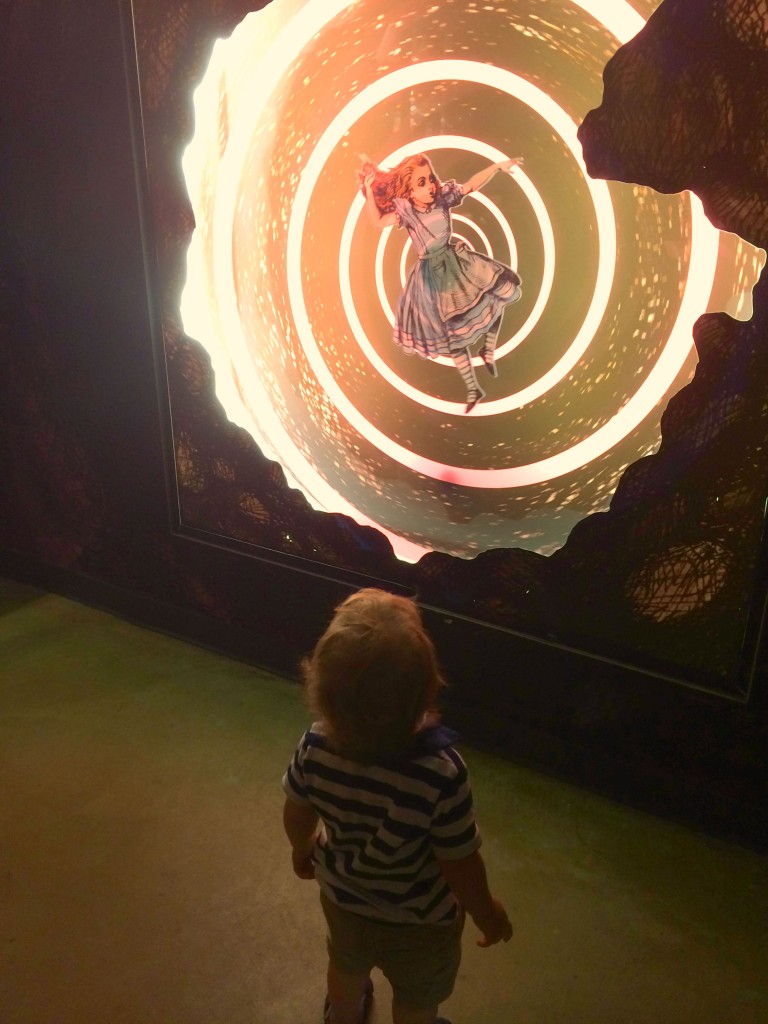 There's an entire section dedicated to Alice in Wonderland and it is definitely well done and magical.  There's a hedge maze, shrinking room, flowers that change colors, Mad Hatter tea party, and of course Alice falling down the rabbit hole.
They have the largest water table you'll ever see.
They have a whole room with a giant water table (smocks to keep the kids dry are included), so your toddler can splash around while still inside.  This room was one of my favorites – it has a gigantic tree that makes you feel like you're in Disney's Animal Kingdom and clouds hanging from the ceiling.  Obviously my son loved it too because what toddler doesn't love splashing in water?
As the winter months start approaching, I'm sure I'll be finding myself there a lot.  If you're in the area, you should check it out too.  It's definitely the best spot in Philly for toddlers!