I know I'm supposed to stare longingly into my baby's eyes while I breastfeed her, but let's be real. Half the time she's suckling away WHILE sleeping, the other half I'm struggling to keep my own eyes open.  And books just don't do it for me when I'm drained and tired.  But TV does. And not just any TV. Only certain shows make the cut when I'm trying to keep my cool at 3 am.  
There's something special about these kind of shows. They've all got strong female leads (duh, those are the best), but more importantly, they won't leave you in tears.  Sorry Grey's Anatomy, you're a wonderful show but NOT what I need to see while hormones are zipping through my sleep deprived body and I'm cradling my newborn.
So if it's 3 am where you are and you're trying to figure out how to keep yourself awake, distracted, and calm, add these shows to your list and relax a bit!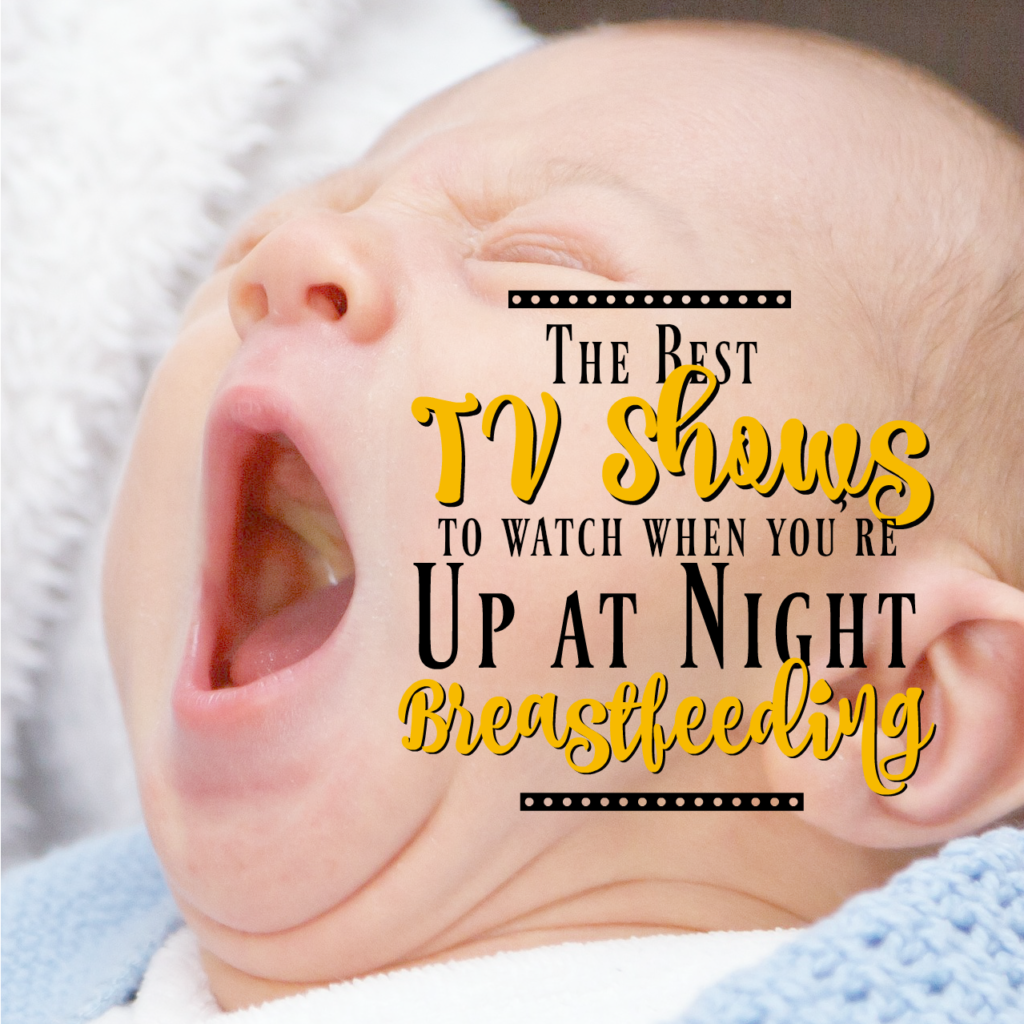 Desperate Housewives
When I had my son 4 years ago, this was what kept me sane in the middle of the night.  
Desperate Housewives (the prime time drama, not the reality show!) is hilarious.
It's still more of a drama than a comedy though, which is what makes it so addicting and perfect for the middle of the night.  
You want to find out what happens next, but the plot lines aren't complicated so it doesn't take much brainpower to follow along.
Also, there are EIGHT seasons, so you've got plenty of shows to get you through the tough early months of breastfeeding (and you know a show is good if it stayed strong for 8 seasons!).
Nikita
I absolutely love Nikita.  
Somehow the classic plot lines just never get old!
Nikita is a rogue covert assassin that sets out to right all of her wrongs and stop the agency that set her down the wrong path.
What makes this different than the better known spy dramas is that the plot lines aren't twisted or complicated, so it's easy to follow in the middle of the night.
It's also a good amount of action, but with minimal blood and gore (and no babies are ever injured ;-)).
Lost Girl
If you can't get enough sexy-man-turns-out-to-be-werewolf shows, then Lost Girl needs to be next on your list!  
I won't lie, there are some aspects of this show that are seriously cheesy.  
But when you're breastfeeding at 3 in the morning, that's sometimes exactly what you need.
This is a great sci-fi series that will definitely suppress your adult fairy tale craving.
Sex and the City
From the second Sex and the City started airing, there hasn't been a time that it failed to cheer me up or get my mind off things.  
It is funny without being an all-out comedy and the best part is that you don't really have to follow the plot lines too much.  
It will keep your spirits up while you're mustering all the strength you can just to stay awake!
Big Love
Ok, so Big Love may not have a strong female lead…unless maybe you'd say there's 3?  
Either way, Big Love is a great show that finds a way to include a whole lot of drama without all the emotion.  
Set in Utah (of course), it follows a polygamous family and their daily struggles.  
It's an HBO production, so you know it's good (and there are FIVE full seasons to keep you busy)!
(If you want a free trial of HBO through Amazon Prime, you can get that here –> HBO Free Trial
)
The Office
If you're breastfeeding your newborn AND on maternity leave (especially from an office setting), then The Office needs to be at the top of your list.  
I honestly don't know if I've ever found a show that makes me laugh the way The Office does.  
I did, however, work at a place just like Dunder Mifflin, so maybe that's why.  
Either way, there's humor, love (but not tearful love!), and drama so you can't go wrong.  
There's also NINE seasons, so it will last you a while!
30 Rock
30 Rock is a close second as far as funniest shows go.  
But what The Office doesn't have that 30 Rock does is Tina Fey.  
If you don't already love her, you certainly will after watching 30 Rock.  
I was devastated when they stopped producing this.  
But, that at least means we can binge watch it now!  
This series is just flat out hilarious.  
Love and drama both take a back seat to the comedy.
Good luck with your new little one!  I hope these shows help to get through the long nights.  🙂
Other Posts from MBAsahm You May Like:  
The Ultimate List of Best Documentaries to Watch
5 Books that Will Completely Change Your Life
The Baby Products I Wish I Hadn't Bought…And Definitely Didn't Need
5 Alternatives to Co-Sleeping When Your Baby Just Wants to Sleep With You