2014 was a major year for me and my family.  I transitioned to being a stay-at-home parent, managed to keep my little one healthy and happy, re-adjusted to a traveling spouse – and of course, launched this blog.
I wouldn't trade being home with my son for anything, but I also can not deny that I would probably go absolutely crazy if I did not have this blog to keep me mentally challenged and fulfilled.  I still love business and the working world, so this has been my way to stay engaged and feeling adult-ish.
One of my absolute most favorite aspects of this blog is reading what everyone thinks and watching which posts get the most attention. I put a lot of thought and effort into each and every one, but it can still be very surprising to find out which are the most popular.
Sooooo….without further ado, here are MBA SAHM's best posts of 2014!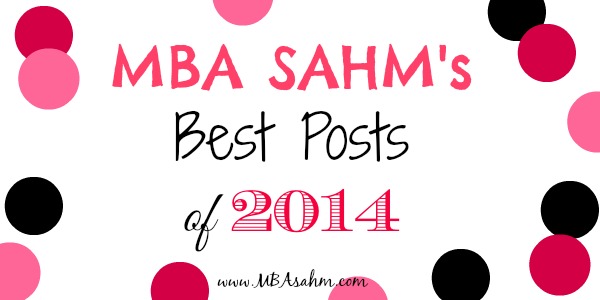 44 Ways to Make Money as a Stay at Home Mom
This is one of the only posts that I would have predicted to be popular and it was actually the first post that I started working on for MBA SAHM (even though it wasn't the first to be published). I hate the thought that there are parents out there that can't stay home with their kids simply because they can't afford it, so this one was important for me and has spun off into many other posts (and given me ideas for more to come!).
10 Tricks to Staying Happy When Your Spouse is Traveling
When my husband started traveling again this past fall, I knew this would be an inevitable post. His traveling is cyclical, so I've gone through the adjustment a few times and it still sucks every time. BUT I did figure out things that made it easier and in many ways this post was a great reminder for me of all the things I needed to be doing (and not doing).  What blew me away was how many other people are in a similar position! It seems in this day and age almost everyone is sent away on a trip at some point.
10 Reasons to STOP Breastfeeding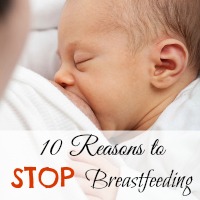 Nothing surprised me more than the popularity of this post. In some ways I should have known, because on the day I published it I was more nervous than I had ever been (which is what they tell you to shoot for). But I was certain that the La Leche League was going to hunt me down and kick me off the internet. Now obviously, if you read the post you know that I'm a fan of breastfeeding (and still am), but I was still worried this was a little too controversial. Even more surprising – this post's counterpart, 10 Reasons to KEEP Breastfeeding, received less than 1/3 of the views that this one got! And the response was amazing – it looks like there are quite a lot of us looking for some justification and reasons to cut the cord.
8 Secret Tricks for Getting Things Done with a Baby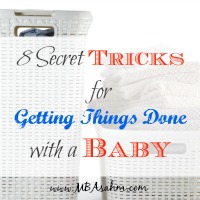 Now matter how you parent, I guess we all suffer from the same issue – it's impossible to get anything done with these miniature people! These were my secret ways of getting things done with my little guy and I'm definitely happy this post was popular – every tip here really works for me and I ended up getting some more great ideas for other readers. If this interested you, then stay tuned because I will be writing forever on this topic – every new stage brings new challenges. 🙂
The 5 Best Ways to Make Money on Zazzle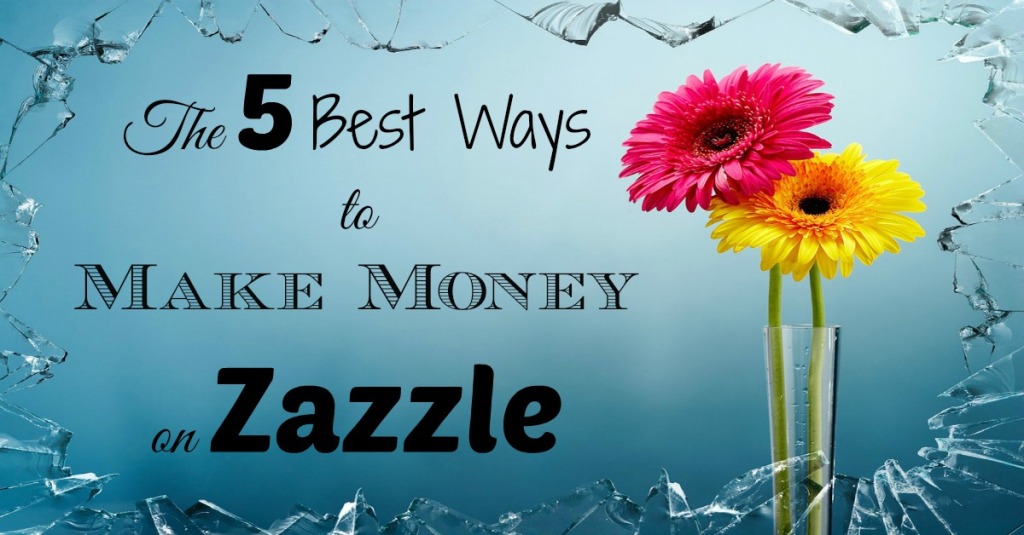 Yay for Zazzle! I will not lie, I was so, so, so excited to see this post make it into my top five. I had already made a list of Zazzle goals for the new year, so I know I'll be writing more on this topic and it's great to see that other people are interested. Zazzle is still one of my favorite (and reliable) sources of extra income, so I'm really hopeful that I can continue to make it work for me.
Happy New Year to everyone!  I'm really looking forward to the first full year for MBA SAHM, so hopefully this won't be the last I see of you!