So the time has come. My son is 18 months old and somehow the clock is ticking again. This is the time to get pregnant again, right?  BAHAHAHAHA…HA…haha…ha….
Seriously, though. I don't know how you moms do it. My son is EASY and I still am not sure how the heck to fit another one in.  I'd like to have 10 kids (BAHAHA again…yeah, right. Although, 19 months ago that was my plan). But I literally don't know how that is possible. I mean, on 19 Kids and Counting, the kids built their house. They actually built the house. That's what I thought was supposed to happen. I have one child. He uses his fork backwards.
So anyways, instead of getting pregnant, I'm writing a tribute to my fabulous son and my last remaining weeks, months, or years of only-child-dom.  I'm sure there will eventually be a second, but for now here's why I'm so grateful to have only one: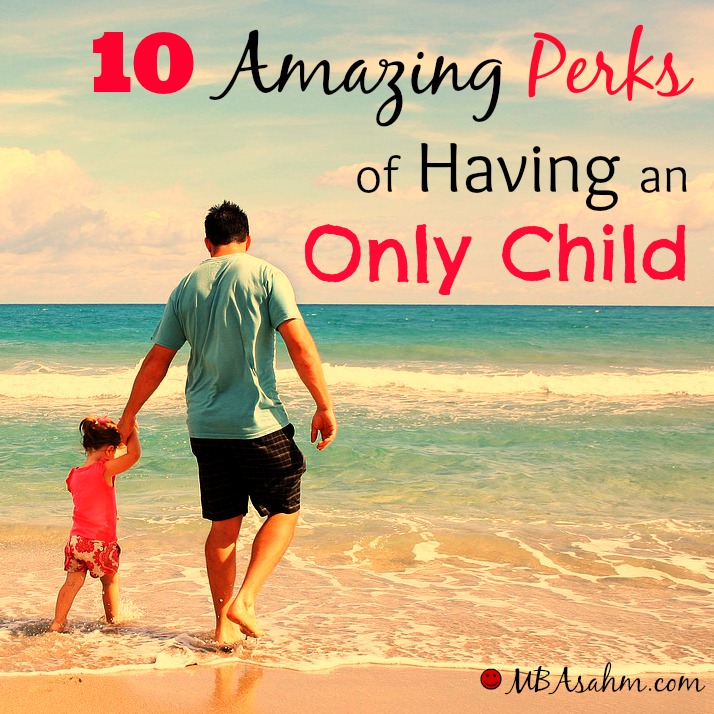 I can answer all of his needs.
There have been days when my son is sick and I will carry him in my arms the ENTIRE day. He doesn't want to be put down and fortunately I don't have to.  I can cancel everything and focus entirely on him.
I have never missed a moment.
When people ask how old my son is, they often follow up with some variation of "Wow, didn't he just grow in the blink of an eye?" Of course I say yes, but the honest answer is no. He did not grow up fast.  I have watched every single moment, witnessed every single milestone, given every single bath. I've watched him grow every single day, so there really was nothing that I missed – the time has been perfect.
We fill up one perfect row of airplane seats.
If you have a child, or 2 or 3 or 4 – or even none – there is no question that a ton of anxiety surrounds flying. How will they act? What will the people around you say or do?  Who will you be sitting next to??
With one child, we can book up one (half) row and have no worries about who we're next to, whether we should have booked the window or aisle, or who will be staring at my boob while I nurse him.  I get the feeling of being able to shield him when necessary and can utilize both the window and the aisle.
You only pay for college once.
I don't know why I'm so obsessed with making sure I can pay for my kid(s) to go to college, but sometimes it seems the best bet is hoping they pick a cheap school!  According to most of the studies coming out these days (or at least what The Today Show tells me), it's going to cost up to $400k for a child born in 2013.  That's a toooon of money! Add another child?  Double.  And another? Triple.  At some point it just seems impossible.  With one, it is doable.
The cost to travel is not quite doubled.
There is a mental roadblock that occurs when the cost for something doubles. When you can scoot by under that double mark, it just feels better. Even if you can squeeze everyone into one hotel room, you still have to at least double airfare when you've got more than one child.  Now, we have a reason to travel before #2 comes along.
You can cosleep/attachment parent/nurse-forever/helicopter-parent/whatever to your heart's delight.
It's crazy how much we worry about potential problems that may occur if future events possibly happen.  And this is definitely true if you've embraced any of the time-consuming parenting practices that require A LOT of attention.  Knowing that your child is the only one you need to worry about frees your mind from worrying that you might need to be doing something differently in case another child comes along. Don't get me wrong, you CAN do it with multiple kids. I see Super Moms do it all the time. But it certainly feels good to know you don't have to.
Nap time is quiet time/me time/think time/anything time.
When your only child is asleep, you have nothing else to worry about…other than everything you have to do, of course.  BUT what is important is that you don't have to be worrying about keeping someone alive or catering to someone else's needs.  You have that time to yourself. You may not know exactly when it will happen, but it's still yours!
When a phase is over, it's over.
When my son is finally potty trained, we won't need to buy diapers anymore.  When he's ready to sit at the table, we can put away the monstrosity that we call a high chair
. The crib IS GONE. It's nice to have a break as opposed to 10 straight years of diapers, nursing, and tantrums (tantrums stop soon, right??).
You always have back-up.
Even though my husband works insane hours, when push comes to shove, my son is still his top priority. So if I can't be there for something important, I know he can be there instead. There is nothing (and no one) that can pull us away from him. He always has at least one of us there.
One child will completely fill your heart.
It's corny, I know, but totally true.  I wasn't kidding when I said I wanted 10 kids, but now that I have 1 all of a sudden that craving for 10 is pretty much gone. I am totally fulfilled and even though I know more is likely on the way, if it doesn't happen I'll be totally fine with it.
My son is still young, so I'm sure there are even more amazing perks to having an only child that I haven't even experienced yet.  Leave a comment and tell me what I'm forgetting!
And be sure to check out my Pinterest board for other parenting inspiration tidbits. 🙂
Follow Nikki @ MBAsahm's board Parenting Inspiration on Pinterest.